It has been a little while since I have posted a sleeping baby sculpting tutorial, since I usually look for really good ones before posting- for my lovely readers!!
Most recently I found this gem- Amanda is really detailed on her tutorials, and it is free as well as the other sculpting tutorials on her site!!
Look at these two cute babies from her tutorial: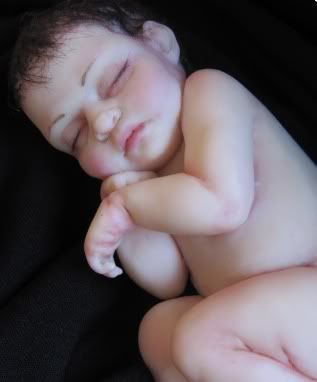 If you are looking for a detailed (12 pages long!) Free tute then definitely visit dollmakersdream
Don't forget to check out her other free tutorials!!