Man do I have a treat for you.
I just found the gem of a photo tutorial on facebook of the lovely Ros of Sherwood Lane of her sculpting a miniature baby face.
For those of you who do not know who she is, she doesn't sculpt as much as she used to, but boy is she talented. Her concentration is on miniature baby sculpts- similar to that of Camille Allen.
Here are a few of her sculpts-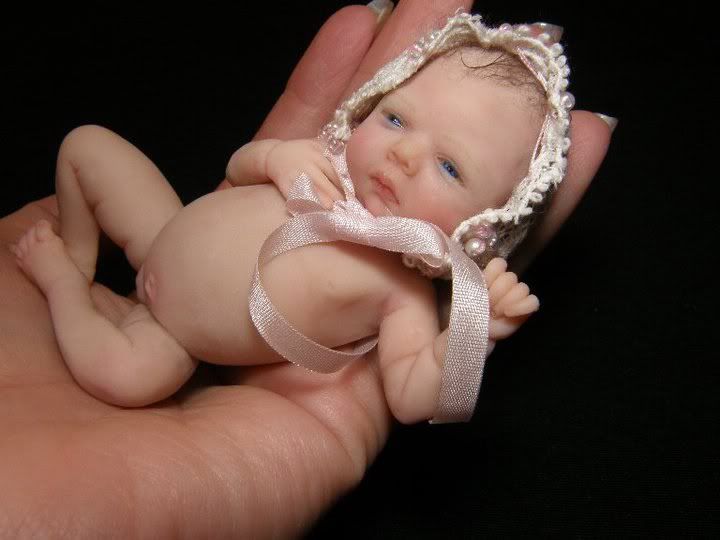 Right? Now pick up your jaw and stop by her facebook here. (you need to login to view).
She doesn't have a website anymore unfortunately. Also, the photo guide she is using is the Baby Sculpting Guide by artist Katherine Dewey (which is out of print- she wont be publishing any more- trust me I have asked!!). However you can use any "to scale" model to sculpt with, such as the anatomy books I have mentioned in previous posts. Hope that helps!!
Now dear ladies, I need some help from any one out there who can direct me to figure out how to make a teeny realistic diaper. Any help in the form of a comment will be MUCH appreciated!!! 🙂
Happy sculpting friends!!