I found this pretty gem when looking at fairy sculpts today on flickr. Anyone else enchanted by fairies and mystical worlds? I especially love fairy babies- for obvious reasons, but then again who doesn't love babies?
I digress, today's freebie tutorial comes from Linda Smith of Linda Smith Originals. I could spend forever looking at her dolls. They are so pretty!
Her tutorial is amazingly detailed for a free tutorial- and I was surprised to see that we have the same tools! I really love her attention to detail.
This tutorial can of course be used in conjunction when you sculpt babies, especially the miniature ones!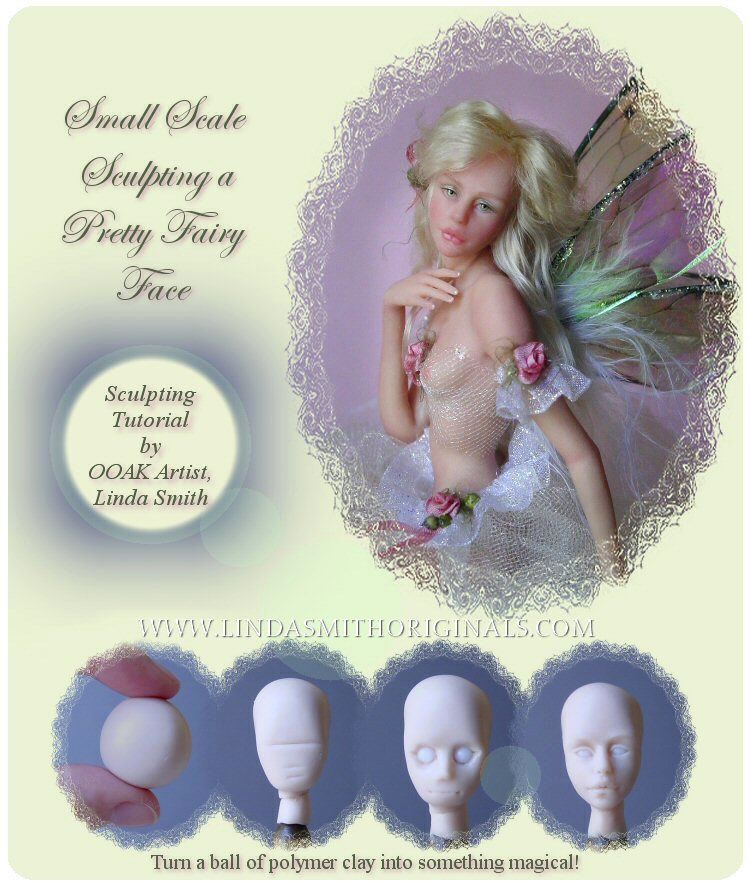 She also has a tutorial on these magical looking cicada wings! Imagine these on a chubby baby sculpt with some fairy ears? Adorable!
Her free tutorials can be found here!