I have been MIA attempting to sculpt a newborn sized baby (my first!) for a little while. This newborn is part of a secret project. 🙂
I went from this guy:
SQUISHED.
To this guy: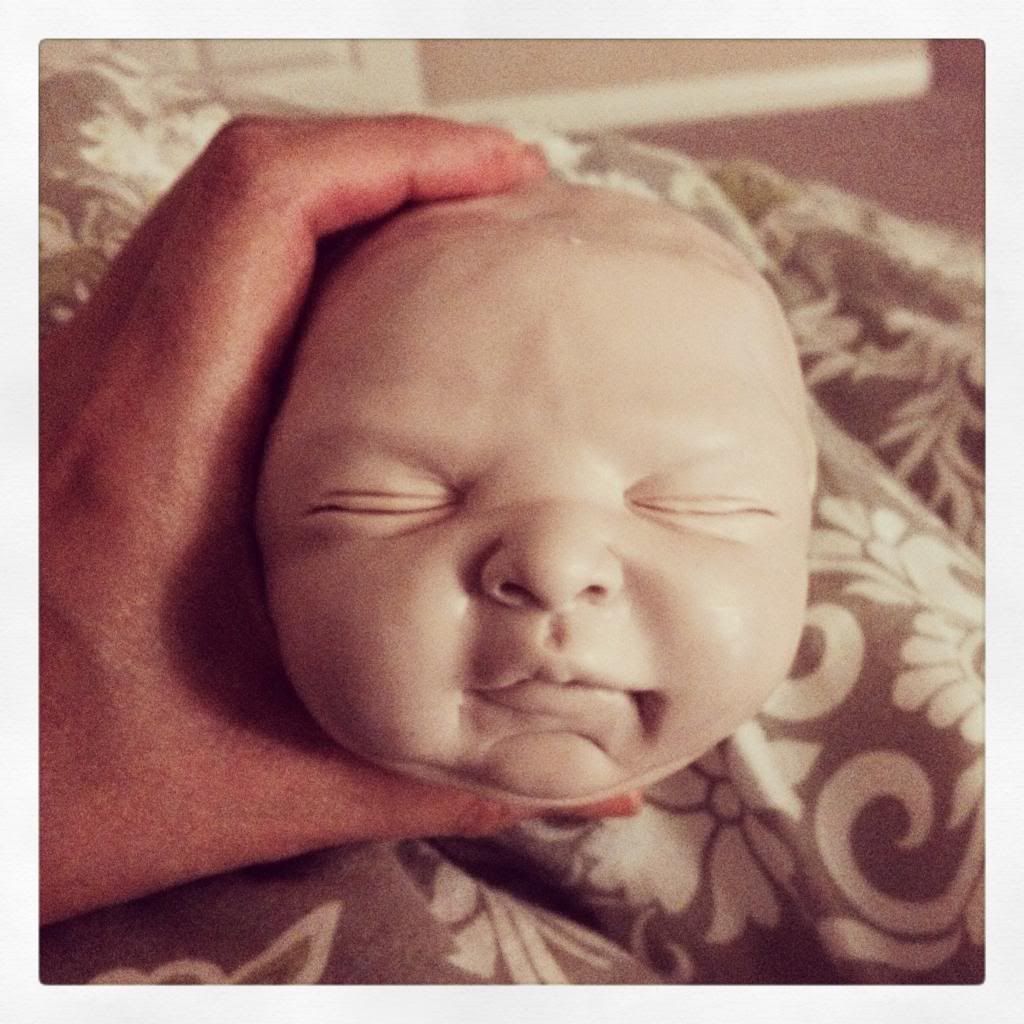 SQUISHED. Why? I don't know, I think he looked too much like a doll to me, and didn't have any character.
To finally this one, whom I think I am going to keep (no squish). 🙂
This one has one squintier eye than the other, and a little nibbling of her lower bottom lip. I think she's pretty cute. I am partial to grumpy looking little ones. 🙂 Now to shaper her head a bit better and work on the ears. We'll see if I can sculpt lifesize ears.
I will have to say, sculpting a actual sized baby requires quite a bit of elbow grease. It's been a learning experience though!