I know my posts here are few and far between. It's a bit of work to post on here when it's so much easier posting on Facebook. I'm horrible. (For my Facebook link- click on the Facebook icon on the bottom of the page.)
Unlike a lot of sculptors, It takes me forever to sculpt a new sculpt. This coming from someone who used to be so impatient on my sculpting- it has evolved into constantly modifying sculpts until finally- some months later, I am satisfied and I finally start molding it. This little one is dear to my heart because it has lifecast hands and feet of my son. Her head and body is entirely sculpted by me, as well as molded and poured into a very soft Eco 20 platinum silicone. She has armatures in her arms for posing and will be on eBay when completed.
Here are photos of her fresh out of the mold:
The first photo is more accurate in coloring. Isn't she precious? I love her already. I'm hoping my painting will do her justice!
Another project I am working on slowly is a sculpt from Shauntay Burris, and is being produced into silicone by yours truly. This little sphinx kitten is so adorable and is completely seamless. She has armatures in her head and front legs for posing capabilities. This little one will be available as blank unpainted kits as well as painted finished kittens. They will be for sale one at a time as they are poured and buyers will be notified via my newsletter: Click here to join newsletter!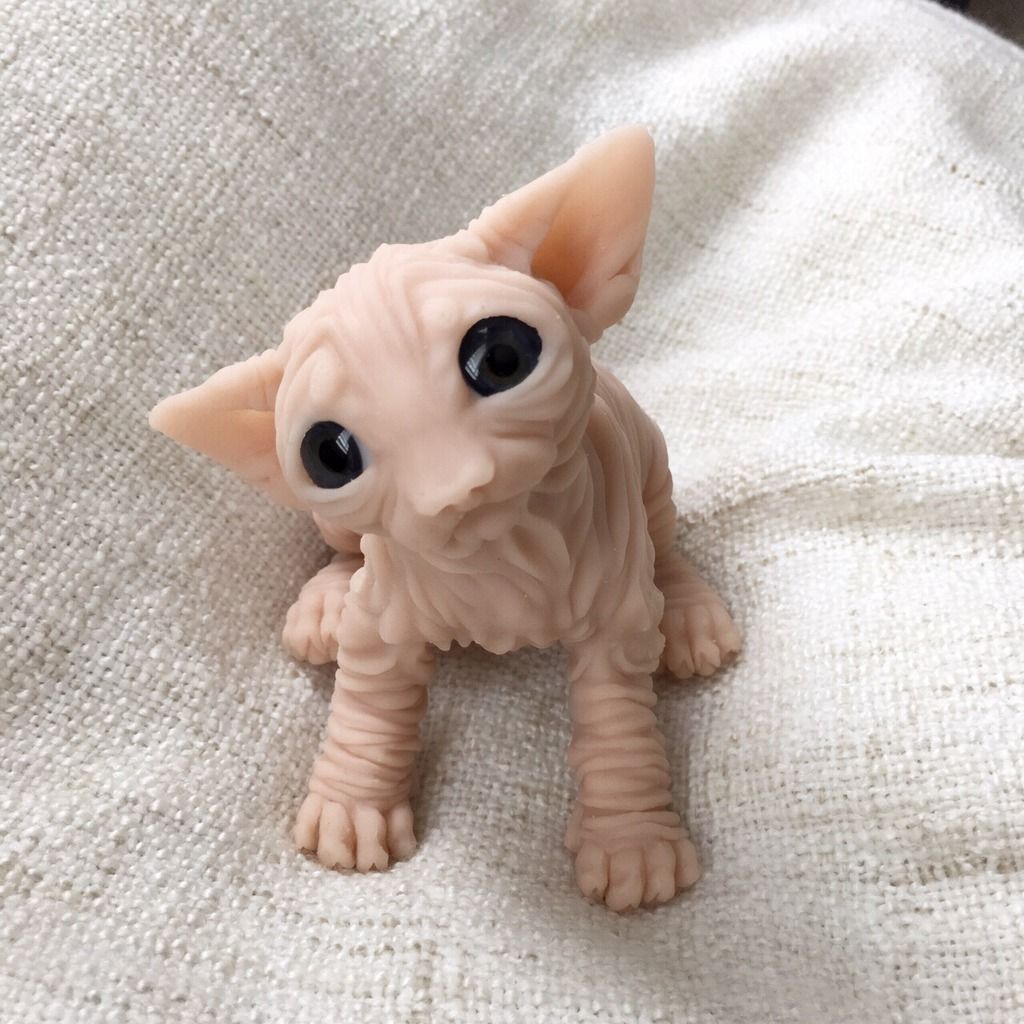 Isn't he adorable? Pricing and info to come soon! He will be a very limited edition at about 20 so if you are interested sign up for the newsletter!