blogger. I know. I'm so sorry! I've been caught up trying to learn as much as I can about silicone.  Last time a bug bit me this hard was well, every time I learn something new.  I think it's the OCD in me.  I have to learn EVERYTHING until I feel confident.  Who doesn't like learning new things?
Because of all of this research and video watching- not to mention the numerous test runs- I have finally been able to do one of the things of my "silicone" bucket list- and that is to cast a silicone baby with poseable arms!!   I really think it makes silicone babies much more fun and SO very fun to photograph!
Introducing my newest silicone baby doll Kyle/Kylie, a newborn silicone baby- for sale probably sometime in January.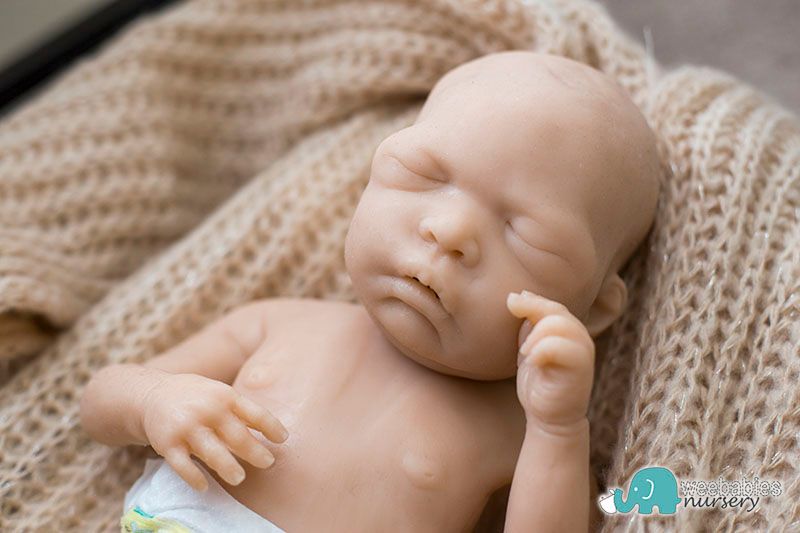 Here's a video so you can see his arm movement! 🙂
I do have a couple of babies coming up for sale soon- so keep watch!
And if you haven't yet, sign up for our newsletter! You'll know when new babies come up for adoption first! You can sign up HERE.